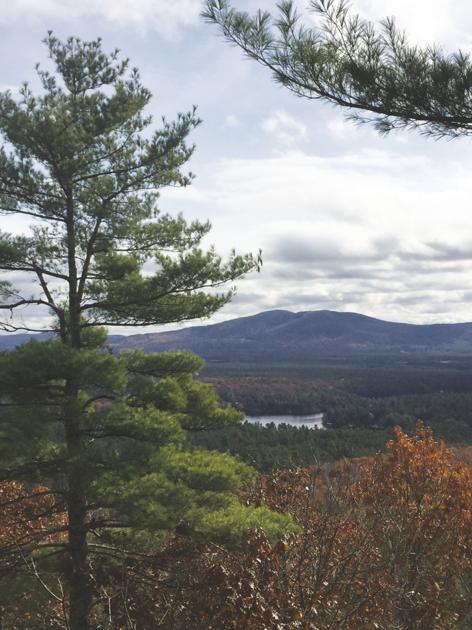 Ed Parsons: A Hike to Mary's Mountain | Hiking news
Mary's Mountain is a 944-foot peak located in the 2,661-acre Freedom Town Forest. My friend Beverly Woods from Wolfeboro and I went on a beautiful Wednesday this week and enjoyed the warm weather and sun at the top before the rain on Thursday.
There are many interesting aspects to the forest of Freedom Town, including Mary's Mountain and the 21-acre Trout Pond.
The forest was created in 2005 after several agencies were involved in its purchase. A conservation easement held by NH's Department of Resources and Economic Development ensures its protection in perpetuity.
Part of the Ossipee pine moorland is there. Combined with The Nature Conservancy's pine moorland property to the east and Madison Town Forest, it forms a 5,000 acre corridor of contiguous open space and conservation land.
The communal forest is a forest with multiple uses, hunting, fishing and trapping being allowed. BH Keith Associates manages the property and does occasional logging. They worked with the Wildlife Management Institute to promote habitat for woodcock and other wildlife. Woodcock need open "song areas" for their mating ritual. Five log landings were identified as woodcock singing areas. Some of them are older and have been enlarged.
Woodcock can be found throughout the eastern United States.
Return to Wednesday's hike. Coming from West Ossipee we took Route 41 to Ossipee Lake Road and after about 5 1/2 miles we turned left onto Shawtown Road. We walked past the Depot Store at Danforth Bay Camping and RV Resort. After a 90 degree turn to the right on the asphalt road, we went straight on a dirt road, briefly climbed a hill and parked in a grass field on the right, in front of a forest kiosk from the city.
We walked to the left of the kiosk on Mary's Mountain Trail and took our time, enjoying the carpet of beech leaves underfoot and the fabulous burnt and shiny sienna foliage surrounding us.
In about a half mile we approached the open ledges of the summit. The clouds were moving slowly, but the ledges remained sunny for our lunch.
A few tall white pines loomed in the view, but the view from Green Mountain over Danforth Bay was superb. To the south, most of Lake Ossipee was visible, partly obscured by bare branches. To the east were the Scarboro Rdge and Mount Prospect in Freedom. It was a great place to be on an Indian summer day.
This was our first time exploring Freedom Town Forest and probably not the last. We want to hike another longer section of the Mary's Mountain trail that starts in the west and climbs the mountain in that direction, as well as visiting Trout Pond.