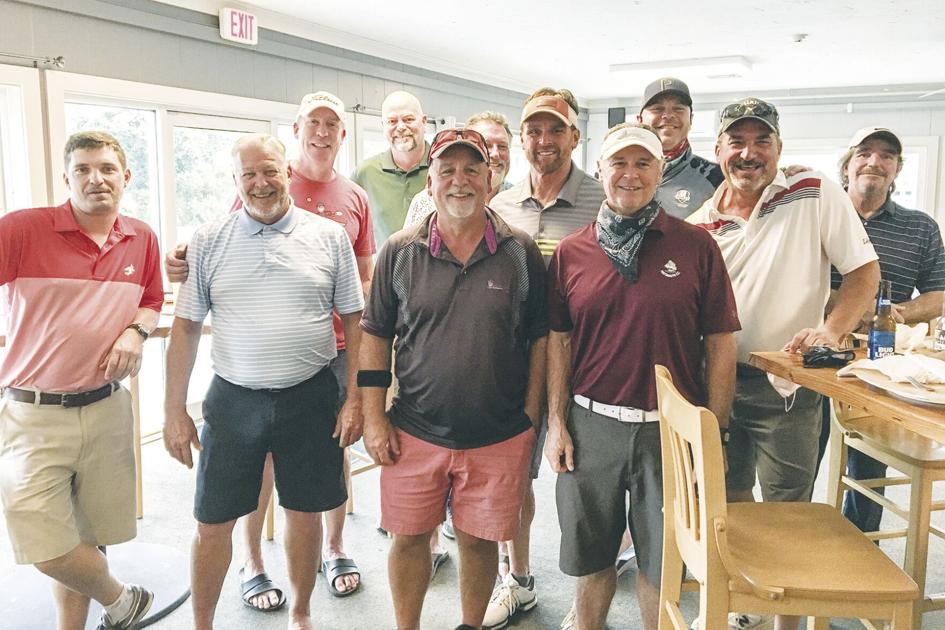 Golfing Friends Help Raise Money for Ham Renovation | News from local businesses
CONWAY – Second home owner and local golfer Steve Jacques and his friends have once again come to the aid of the Ham Arena.
Jacques and his company, New Hampshire LED from Dover, came to Ham Arena two years ago to do the whole conversion from lighting to more efficient LEDs indoors and out.
Last weekend Jacques organized 15 friends from Rochester and the Rochester Country Club to come and play golf in the north.
The grassroots group of guys have played in the Merlino Golf Tournament held to benefit Mount Washington Valley youth hockey every spring for about 20 years, according to Ham Arena manager Dave "Woody" Woodbury.
This year, however, the Merlino's tournament was canceled due to the pandemic, so they held their own tournament. It was a three-day event, held last Friday at Mount Washington Golf Course in Bretton Woods and Saturday and Sunday at the North Conway Country Club.
Woodbury takes the story from there.
"They invited me to the North Conway Country Club on Sunday afternoon at the clubhouse and gave me a $ 540 donation from their tournament. With the $ 250,000 grant campaign we currently have underway, it will automatically be doubled to $ 1,080. With the major repair underway now every little bit counts and we are grateful to the guys from Rochester, "said Woodbury.
The donation will be in addition to the $ 175,000 that has already been pledged, according to Woodbury.
Speaking of the Ham upgrade and the planned reopening, Woodbury said teams had installed the cooler to replace the one that opened with the arena in 1998.
The cooler arrived two weeks ago from Canada, where it was manufactured.
Woodbury said if all went according to plan the ice should be inside and the arena open for skating with his new pandemic guidelines for social distancing, masks and sanitation on Columbus Day , October 12.
As reported on September 16, the reopening will take place after a long period of shutdown dating back to March due to state shutdown orders.
Normally the arena closes in late April and reopens in late June or early July and is home to public skating, stick and puck practice, figure skating, and many hockey leagues and camps in the summer.
But with the shutdown of COVID-19 last spring, the nonprofit arena was able to both secure grants and use the time to spruce up the arena, Woodbury said.
New policies in line with the governor's plans to reopen are now in place, Woodbury said.
Arrows have been placed along the floor indicating appropriate foot traffic when entering the building under the new protocols.
New sanitation practices will be in effect, along with other protocols, all of which are listed on hamarena.com.