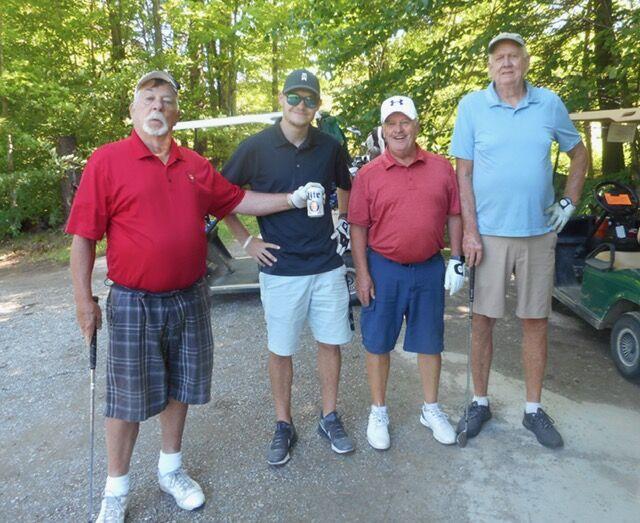 Golfing with Wynn: Driving Instructions, Dumpster Fire Prize Fight and Disappearance Marked This Week's Men's League | Sports
The perfect example of a team effort presented itself in the winner's circle this week.
Sometimes good is enough: No one was great, even good, just four guys who had a few points above their average, led by a guy who missed all last year and part of it, Bob Roy "Rogers" who was. +3.5, just like "Mr." Ed McGarry; at +3 was Gary "Iron Man" Deaette and at +1.5 was "Hard" Rock Benoit. The score of +11.5 was 3 times better than that. of the team in second place.
Warren "Haulin '" Dahlin, who seems to be a permanent fixture in the winner's circle this year, scored +10.5 and won the most points.
Dumpster fire: A team that looked good for the Dumpster Fire found themselves missing a player halfway through. After collecting 40 points out of their 106 required out of the last nine, they made the turn forwards without "More or" Les Johnson. Alien abduction? Did you take a wrong turn? Kidnapped? They decided not to contact the authorities, mainly because they couldn't remember the 911 phone number. Leighton "Deer" Hunter was actually +3, while Andy "The Bus" Jette was -6 , 5 and Stevie "Wonder" Rocheleau was -5.5 for an adjusted team score of -9.
It wasn't enough to win, thanks to Alphabet's brother KC Caforia who was surprisingly +3, Ken "The Super" Kane -4, Rocky "Road" Calvo -5, and a household name in Dumpster conversation, Paul "Cold One" Smith, who led the club with a -8.
Crash and burn: George "Corkscrew" Gates went mad when he was -8.5 to steal the coveted Crash and Burn Trophy at Cold One. He needed a double bogey on his last hole to do it, and he did it.
Speaking of shifting into the clutch, Dick "Blood Sucker" Blouin after a series of missed shots, found himself lying 10 on # 5 with a 25 'putt in front of him. Well, Blood Sucker lined him up and emptied the putt with authority. "Never let an 11 short," Blood Sucker explained. His teammates Winston, Bert "Eraser" Broe, trainer Stewey and "Handy" Andy Laroche all took note.
From the archives: this one was revisited by Stewey as the team took the start of # 16. It looks like Eraser was learning to shoot the ball to get more distance. Well, down and voila, he drove the green and had a 15 'putt for the eagle. The problem was, he was driving # 15, which is only 40 yards away. Today he shot the ball over the trees to the left and almost drove # 12. As soon as Eraser realizes where green 16 is, he should be fine.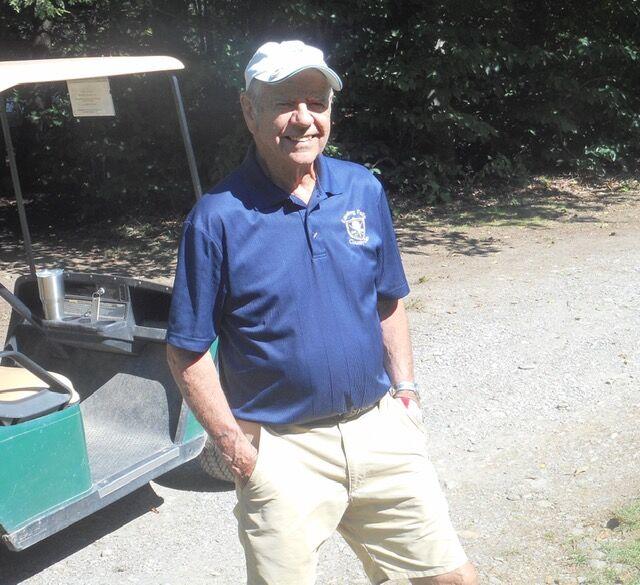 Closest to the pin today the shorter hole was not close at all. Bill Dubie "Brothers" was 24 '10 "away. One wonders if they measured from the rough." Scuba "Steve Leblanc won the 50-50 and did not pool his tickets with 5 other guys.
A frequently asked question from Bone: "I'm having trouble driving, what do you suggest?" Bone replies, "The first thing you need to do is move the shift lever to R for the rear or D for the front. I don't know where they got these letters. Then check the mirrors so as not to run over anyone. When it's time to stop, step on the big pedal and put the shift lever in P to stop. I don't know why it's P for stop, but it is. Hope this helps you. "